By Alan M, 9 July 2008
The media has always been leader, from the first scream to the last
screen. What human can resist something that provides power and control?
Rhetorical question, answer, no-one. Even Buddha's first act after
enlightenment was to preach to and win back control of `his followers'.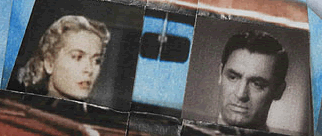 It's a catch-22. Talking about the media is media. Damn, this is tricky.
That being the case, do the opposite. Whatever the media is showing and telling, take the opposite view. You may be surprised and please with what
you see.
EG: The Empire Goes To The Movies
By Patrick Irelan
.......................